After I gave a tour of the Fab Lab to Brearley (another all-girls school in NYC) a few weeks ago, their art teacher, Luigi Cicala, emailed me about a project idea.
Luigi had backed this kickstarter project to make laser etched printing blocks. He wanted to try to etch one on our laser cutter.
We scanned an image of an owl that he drew: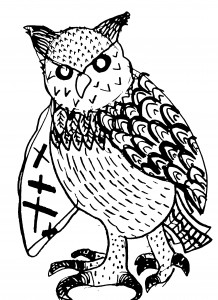 Then we etched it onto plywood with the laser.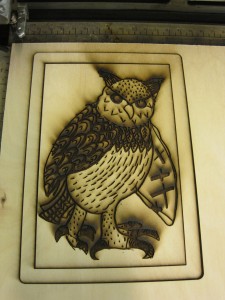 Note to self, you have to flip images when you are making stamps.
We were pretty happy with the etch.
Then we smeared ink on it: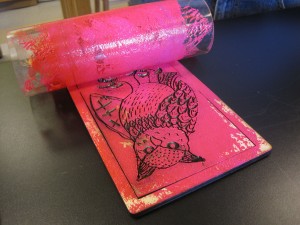 Then we printed it…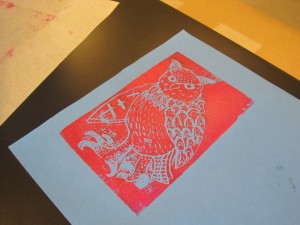 It came out well.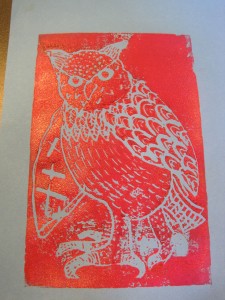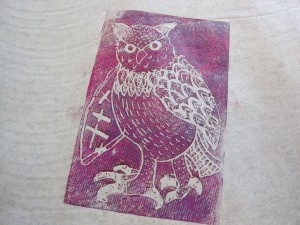 All this printing reminded me that my friends Bethany and Jeremy were looking for a stamp of the Brooklyn Bridge for their wedding invitations. So I decided to try to make one. It's really easy to find good images of the Brooklyn Bridge on google. I used the stamp filter (duh!) on photoshop to make this: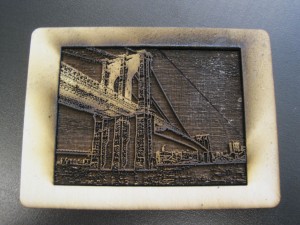 It worked!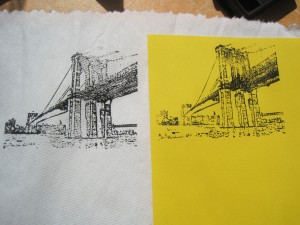 But I forgot to flip it….
Leave a Reply